Well do you?  At GingerScraps you can find out if you have what it takes to Outlast, Outcrop and Outscrap and be the last one standing!  The second season of Survivor is gearing up so don't miss out on this fun challenge!  You will be stretched, but isn't that part of the fun?
If you happen to be a designer or know of a designer who may be interested in some extra advertising then we have an opportunity for that also.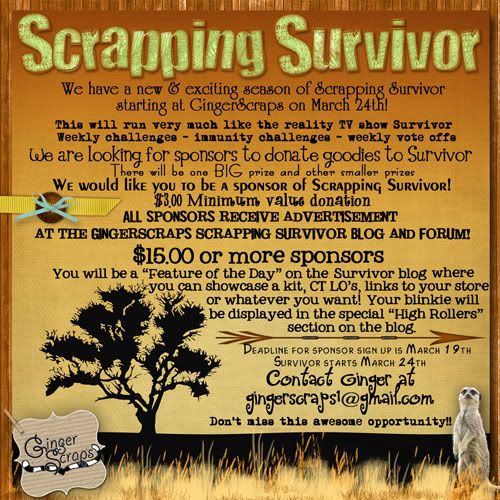 We also are looking for a few "sweet" gals to be a "Sugar Cookie".  This is a great opportunity to keep up with the current trends in scrapping because you get to check out new gallery layouts.  Are you sweet enough?